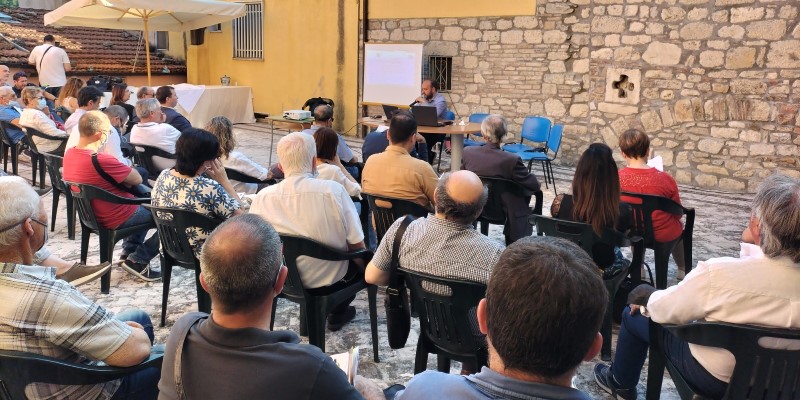 LEC, Living labs with local stakeholders on local energy communities model
Overview
The Living Lab "Models of Energy Communities" organized by the Municipality of Mirabello Sannitico in the framework of the project "LEC - Civic Energy Future: Sustainable Local Energy Communities" was held on Thursday 22 July from 17.00 to 19.15, at Palazzo Spicciati, partner premises. The project, led by Municipality of Tuzi (MNE) has as partners Confindustria Bari e Barletta-Andria-Trani - Association of industrial firms located in the Provinces of Bari and Barletta-Andria-Trani (IT), the Municipality of Mirabello Sannitico (IT) and the Municipality of Tirana (AL). 
The primary aim of the project is to contribute to improve energy efficiency and the use of renewable energies through the development of "Local Communities of Active Energy Consumers" (LEC). The project has been financed under the second call of the Interreg IPA CBC Italy-Albania-Montenegro Programme 2014 – 2020.
During the meeting, which has been attended by regional and local stakeholders, a community of Local Authorities, Universities, enterprises, energy association and citizens have met to define objectives, strategies, actions concerning the issues of renewable energies and conscious energy consumption. Actions and good practices for the creation of renewable energy communities in Molise have been presented, first of all the one that will be created in the Municipality of Mirabello Sannitico, the energy conversion plan of the Municipality itself and the pilot action that will be implemented at the "G. Nebbia" school building.