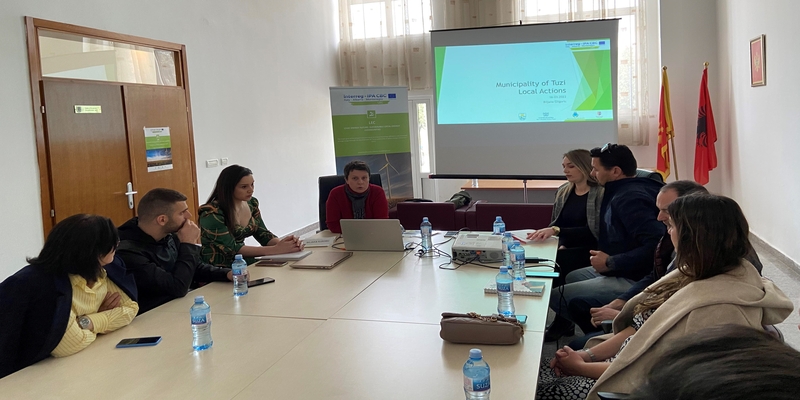 Local meeting in Tuzi to discuss the Action plan
Overview
On 16th March 2022 Municipality of Tuzi within project LEC organized a local meeting in order to share the "action plans", by proposing any changes/additions, as well as by identifying actions at the local level.
Expert for energy efficiency within project LEC Ms. Gligoric introduced Common LEC Action plan to all participants where they discussed the local actions in Tuzi. Also, she presented projects that are the part in Common LEC Action Plan which is related to the Municipality of Tuzi.
Participants from Tuzi and LEC agreement signatories shared some ideas related to the community as a: Problem with bad condition in some public buildings (school, health institution etc.) They had a chance to discuss the possibility of using solar energy more in Municipality Tuzi, about their part and possible roles in the implementation of Action plan. The discussion included topics related to developing future energy projects in the Municipality of Tuzi. 
In addition to it, project manager of the Municipality of Tuzi Ms. Pepic informed the participants about the next steps and plans for future green and energy transition in Tuzi.